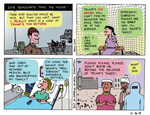 11-16-18
What Americans Want More Than Anything Else is Donald Trump's Tax Return
Date: 11/16/2018
Views: 1464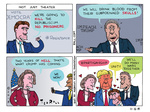 11-12-18
"Resistance" Democrats Promise Bipartisanship with the Same Republicans They Called Scum
Date: 11/12/2018
Views: 919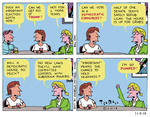 11-5-18
Such an Important Election. But Why?
Date: 11/05/2018
Views: 629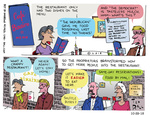 10-29-18
At This Restaurant, There Are Only Two Dishes on the Menu and They Both Suck
Date: 10/29/2018
Views: 1308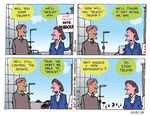 10-31-18
This Cartoon Explains Why Voting Democratic Can't Do Anything to Stop Trump
Date: 10/31/2018
Views: 1310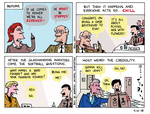 9-10-18
Democrats Said Brett Kavanaugh Would Bring the End Times. Why Are They So Polite To Him at His Confirmation Hearing?
Date: 09/10/2018
Views: 1806
Keywords:
Brett Kavanaugh
,
Supreme Court
,
SCOTUS
,
Eva Braun
,
history
,
Adolf Hitler
,
flowers
,
nomination hearings
,
Fuhrer
,
softball
,
chill
,
Jews
,
anti-Semitism
,
Democrats
,
credulity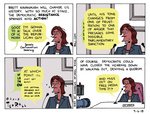 9-6-18
At the Brett Kavanaugh Hearing, Democrats Make a Not-So-Bold Stand for the #Resistance
Date: 09/06/2018
Views: 1216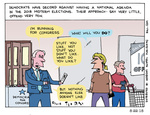 8-22-18
Democrats to USA: We're Not Saying Much
Date: 08/22/2018
Views: 671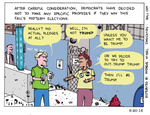 8-20-18
Democrat? I'm Not Making Any Promises
Date: 08/20/2018
Views: 754