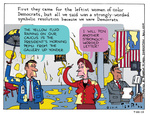 7-22-19
No Matter the Outrage, All It Calls for is a Strongly-Worded Letter
Date: 07/22/2019
Views: 1437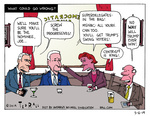 5-6-19
DNC to Joe Biden: Don't Worry, The Fix is In. Where Have We Heard This Before?
Date: 05/06/2019
Views: 1698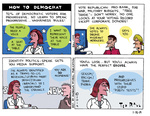 1-18-19
So You Want To Run for the Democratic Nomination for President of the United States
Date: 01/18/2019
Views: 2653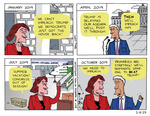 1-4-19
Democrats Will Have So Many Excuses Not to Impeach Trump They'll Make Him Look Sane
Date: 01/04/2019
Views: 1614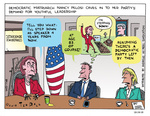 12-19-18
Nancy Pelosi Gets a Speakership By Agreeing to Just Four More Years. How Many Years Does She Have Anyway?
Date: 12/19/2018
Views: 1291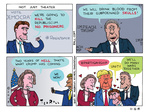 11-12-18
"Resistance" Democrats Promise Bipartisanship with the Same Republicans They Called Scum
Date: 11/12/2018
Views: 2421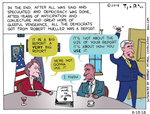 6-15-18
In the End, All We May Get Out of Robert Mueller is a Big Fat Report
Date: 06/15/2018
Views: 2190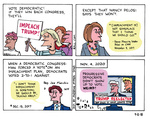 4-2-18
Progressives Should Know That Democrats Have No Intention of Impeaching President Trump If They Win Back Congress
Date: 04/02/2018
Views: 3926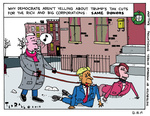 12-18-17
Why Don't Democrats Really Care About the Tax Cuts for the Rich?
Date: 12/18/2017
Views: 2709